Deig
Deig is game engine for dialog-based 2D adventure games. You can write, test and play your games in this Java application. This allows for rapid prototyping of games. The tool has evolved through a research project primarily focused on including visually impaired players in a gaming experience. For more information on these projects, please visit this page (slightly outdated) at the university of Skövde.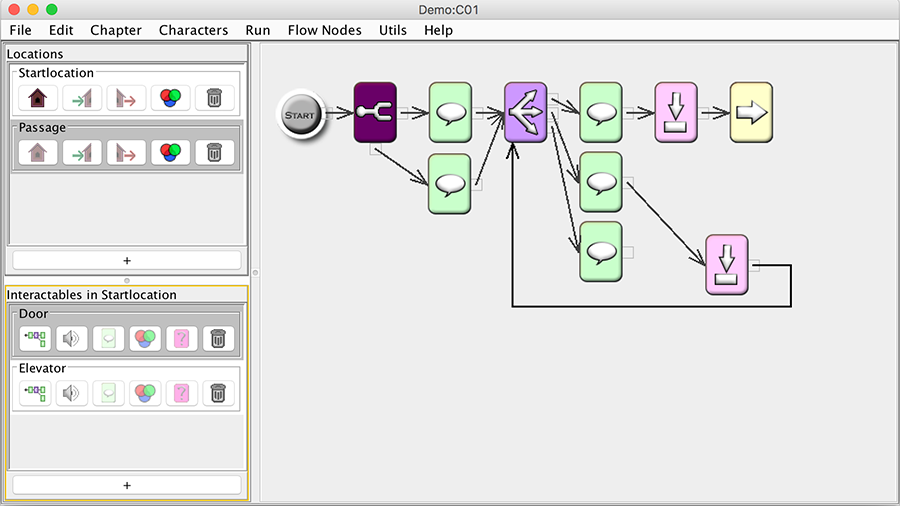 Deig is free to use for non-commercial purposes. If you want to use it for any other purposes, please contact me.
Deig comes with a catalog of "scrapbook" graphic assets. These have been created by Arslan Tursic and may be used for personal testing and prototyping. You can not use them in any game you make publicly available.